NCDOT's Complete Streets Policy Update
The North Carolina Department of Transportation (NCDOT) recently updated its Complete Streets Policy and issued an Implementation Guide to help local governments incorporate and maintain Complete Streets elements in their communities. For years, the state has been embracing 
Vision Zero
, the belief that any and all traffic-related deaths are unacceptable and avoidable through proper planning and infrastructure. Complete Streets provides the detailed methodology for local governments to refer to as they plan and develop safe and inclusive communities that reflect the ambitions of Vision Zero.
The Complete Streets Policy highlights NCDOT's desire to assist localities, through the facilitation of long-range planning, to optimize connectivity, network interdependence, context sensitive options, and multimodal alternatives for all transportation facilities funded by or through NCDOT, and planned, designed, or constructed on state-maintained facilities. The Department is committed to collaborate with cities, towns, and communities to ensure pedestrian, bicycle, transit, and evolving transportation technology options are included as an integral part of their total transportation vision.
More specifically, the Implementation Guide lists a number of elements designed to improve the working relationships between the NCDOT and localities to ensure more projects are planned and developed properly in the future.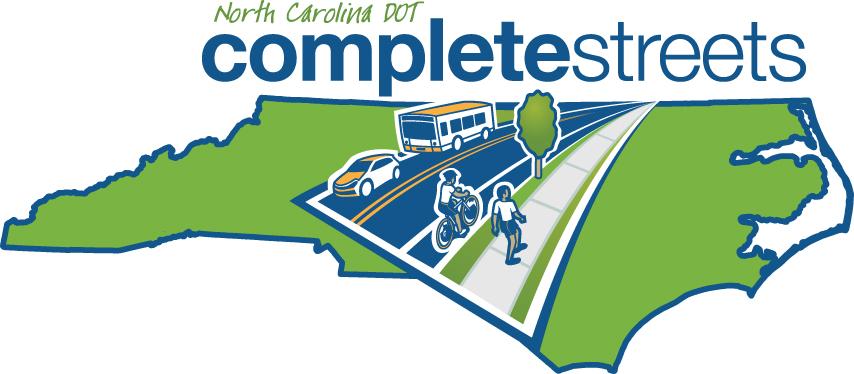 Complete Streets Implementation Guide elements include:
Planning
Project Development
Resurfacing and Maintenance Activities
Work Zone Accommodations
Related Policies
Cost Share
Design Guidance
Administration
NCDOT will include bicycle and pedestrian and public transportation facilities as part of a proposed roadway project if the facility appears as a recommendation in a state, regional, or locally adopted transportation plan. NCDOT will fully fund the cost of designing, acquiring right-of-way, and constructing the identified facilities. if you are aware of a plan that might be updated based on the new cost sharing parameters, don't hesitate to reach out to our team as we have worked on a number of multimodal plans and would be happy to help you accordingly!
Now's the time to update your Powell Bill maps!
Since the State Street Program was established in 1951, each municipality establishes its eligibility annually by submitting a Certified Statement, Street Listing, and a Certified Powell Bill Map to the North Carolina Department of Transportation (NCDOT). The map is required if changes have been made to the municipalities' corporate limits or the municipally-owned roadways. Even if no changes have been made, a certified map is still due every five years. Each municipality is also statutorily required to submit a financial statement of expenditures and revenues for the preceding fiscal year. Powell Bill maps are then used by NCDOT to reimburse roadway maintenance expenses to local governments.
J.M. Teague Engineering & Planning (JMTE) has a long history of assisting local governments with Powell Bill Fund planning and engineering. Our work starts with an onsite review of all municipally-owned and Powell Bill eligible roadways. The review will include verification of roadway ownership, street name, width, length, and type (paved, gravel). An updated Powell Bill map and certified statement will be completed and sealed by a Professional Engineer for submission to the North Carolina Partner Connect website by the municipality.
For assistance with your Powell Bill maps or if you have questions about the state requirements contact our Senior Planning Technician (and GIS mapping specialist) Candace Hladick at 828.452.8383 or 
candace.hladick@jmteagueengineering.com
.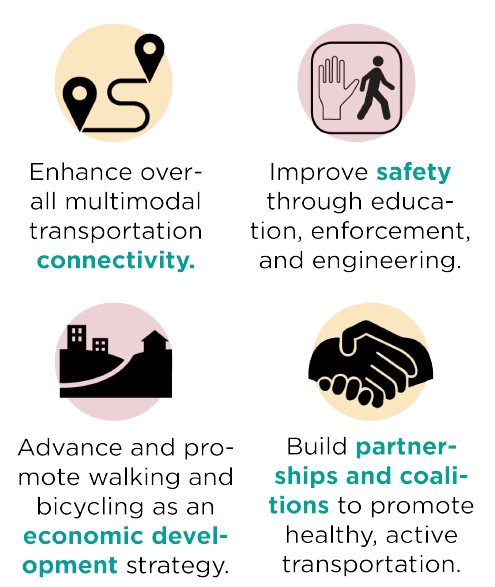 JMTE staff can help you make sense of the changes with NCDOT's Complete Streets Policy, but we can also work with you to develop your own municipal Complete Streets Policy! It is important to develop a set of standards for how a city or town plans, designs, constructs, and maintains their streets – from small neighborhood streets to thoroughfares.