JMTE History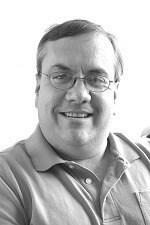 J. Mark Teague, PE, CPM – Mark is a Licensed Professional Engineer and Certified Public Manager with over 25 years of experience as a transportation engineer. Formerly with the North Carolina Department of Transportation, Mark has spent most of his career working with small towns and is well versed in the challenges and opportunities they present. During his thirteen years as a transportation engineering manager at NCDOT,  he was ultimately responsible for project development and management, maintenance programs, planning workflow, department safety, and developing employee work skills, knowledge, and training.  
Mark's experience as a private consultant began in early 2010 with the founding of J.M. Teague Engineering and Planning.   Mark serves as the firm's principal and is responsible for engineering management, project oversight, forensic engineering, company growth, staff development, client relationship management, and bringing vision to life.
He has been the lead engineer over hundreds of projects throughout the southeastern United States including:  traffic impact modeling, parking studies, master planning, traffic signal operations, forensic litigation, project management, traffic control planning, traffic risk management, school operation analysis, pavement management, wayfinding master planning, and data collection.
Some of Mark's noteworthy projects include:  transportation management for two major motion pictures; transportation management and wayfinding for a 16-square mile industrial mining facility; writing traffic calming policy for a local government; producing one of the first combined city/ county wayfinding master plans in NC; and traffic impact analysis for a 900-student housing complex at a major university.
Mark is a licensed professional engineer in the states of NC, SC, GA, VA, AL, TN and KY.
In June 2015, JMTE acquired the Raleigh, NC-based Kellenberger Engineering, Inc., to expand the JMTE Academy, which offers a variety of high quality, instrumental, NCDOT-approved training courses for professionals, job site supervisors and workers. We are fortunate and excited to have Jim Kellenberger and his nationally-renowned courses as part of the JMTE Academy curriculum. Our instructors have several decades of experience teaching and training professionals, job site supervisors, and workers.