Seven years ago, J.M. Teague Engineering and Planning was started!
Since founding JMTE in 2010 as the sole principal engineer, Mark continues to lead a team of professionals in providing transportation engineering and planning throughout a multi-state area. JMTE has grown from a single person firm to 25 full time, part time, and contract employees representing professionally licensed engineers and planners, technicians, administrative support, and trainers. JMTE is divided into 4 distinct divisions: forensic engineering, transportation engineering, transportation planning, and training (JMTE Academy). JMTE's clients consist of state agencies, municipalities, attorneys, insurance companies, local governments, school systems, private engineering firms, developers, colleges, and private industry.  Services include: intersection safety, traffic flow, traffic impact analyses, expert witness, risk management, forensic traffic engineering, pedestrian planning, bicycle planning, roadway maintenance, sign operation and installation, traffic signal warrant and design, work zone safety, parking lot design and operation, training, traffic calming, traffic control design and operation, sidewalk condition surveys, data collection and pavement marking operation and installation. For non-forensic projects, JMTE's primary service area includes central and western North Carolina, eastern Tennessee, South Carolina, northwest Georgia, and southwest Virginia. JMTE's forensic work stretches nationwide. JMTE averages around 100 projects each year divided among its 4 project managers. 
Office Expansion at Corporate Headquarters
Over the past seven years, our office digs have also changed and transformed. 
Mark started in a toy store back room where he listened to screaming, flying monkeys as he completed traffic studies and client calls. It was a great place to start out because when he needed a break, he could enjoy some time with the kids at the train table or in the play space.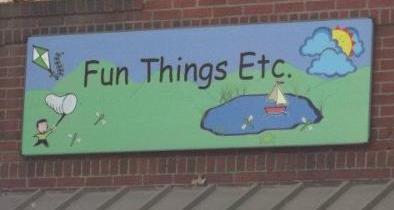 After two years, the company was ready to expand. (Wes was hired along with Candace.  Angi and Rick had been on board for awhile.)  A new space was established at 525 North Main Street in Waynesville.  After another couple of years, the office was expanded by building a door between two office areas in the complex.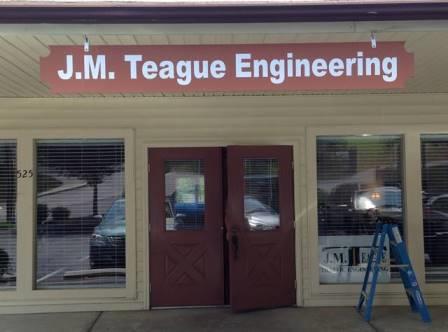 In October of 2017, the corporate headquarters expanded again.  This time, the house next door that has been converted into office space was renovated for use by JMTE. Dubbed "The Plannery" by the staff, it allows for more space for the growing staff.  It has gathering space as well as shared office space allowing for creativity and cooperation without overcrowding.  
We are excited as we continue to expand and grow but as we still provide high quality, comprehensive services to our clients.  Come see us in our new space.