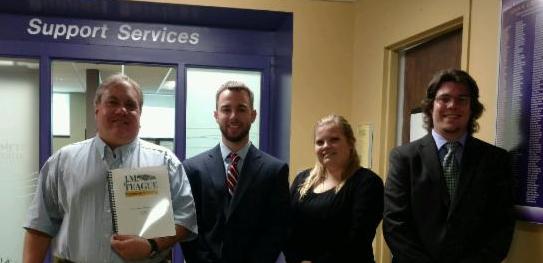 Well….not exactly.  J.M.Teague Engineering is pleased to have been part of a class project in the College of Business at Western Carolina University. The project focused on our marketing as it is now and how we can move forward but also touched on our overall plan for growth and hindrances to our growth.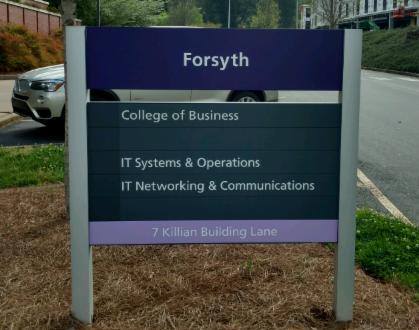 There is a situational analysis and an industry outline as well as a competitive analysis. Thank you to all of our clients who completed the customer satisfaction survey.  It provided solid feedback.   The project was well executed!  Thank you to Dillon Dorlan, Logan Davis, and Aubrey Meyer for their hard work.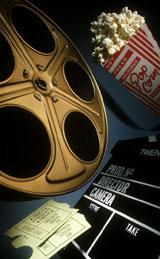 Well….not exactly.  But we are currently working with two productions filming in the region over the next few months.  We have some experience working with film crews over the past several years.

From providing traffic management plans and working as a liaison with NCDOT and local government to moving barrels and barricades, we have done it all.  It is always great fun getting to see behind the scenes!

We are currently working with the crew on a major motion picture and another crew on a made for tv movie.  We'll keep you posted but we promise no spoilers!
JMTE ACADEMY TRAINING DATES
Asheville NC 6/22 & 23- WZ Supervisor – Space Available
Raleigh NC 5/18 & 19 – WZ Supervisor – Space Available

We can work with your organization to schedule training in your area for your employees based on your schedule and our availability.  We offer courses in a variety of areas and can help you design a program around your needs. Course are currently available in these areas:  
Our instructors have over 60 years combined experience teaching and training professionals, jobsite supervisors, and workers.  Go online to our website to register or call the office and speak to Laura at 828-456-8383.
Powell Bill Mapping Services
Give the J.M. Teague Engineering team a call today to get your street mileage updates to the NCDOT before the July deadline! These funds can assist in the maintenance, repair, construction, reconstruction and widening of your town's streets and public thoroughfares. 


J.M. Teague Engineering will get your Town's Powell Bill Map and mileage prepared & submitted to NCDOT on time  & without any hassle to you. 


Call us today for an affordable quote. Don't miss out on this available funding!