One of our own, Verda Davis, has a lot to be proud about and it shows.
The Ledbetter family donated the Sunburst map to BRCO's Historic Preservation Committee for its art print collection, and the map has become the most frequently requested art print in the selection.
Accepting the award for her father at the Sept. 13 BRCO meeting, Verda Davis, relayed a fascinating narrative (created by Verda and sister Lorna) about her father's intense interest in history, dating from age 14,with his treks up Cold Mountain to examine the aftermath of the Cold Mountain bomber crash that occurred Sept. 13, 1946.
2022 Waynesville Apple Festival Another Successful Event.
Named as one of the "10 Best Fall Harvest Festivals in the Nation", this annual street festival in charming downtown Waynesville is a delicious way to enjoy the tastes of the fall season. This premier arts and crafts event celebrates all things apple and the beauty of the Great Smoky Mountains.  
At the request of festival planners and host, Haywood Chamber of Commerce, JMTE once again kicked off the set-up for this event by developing an event map and marking the pavement for vendor booth set-up.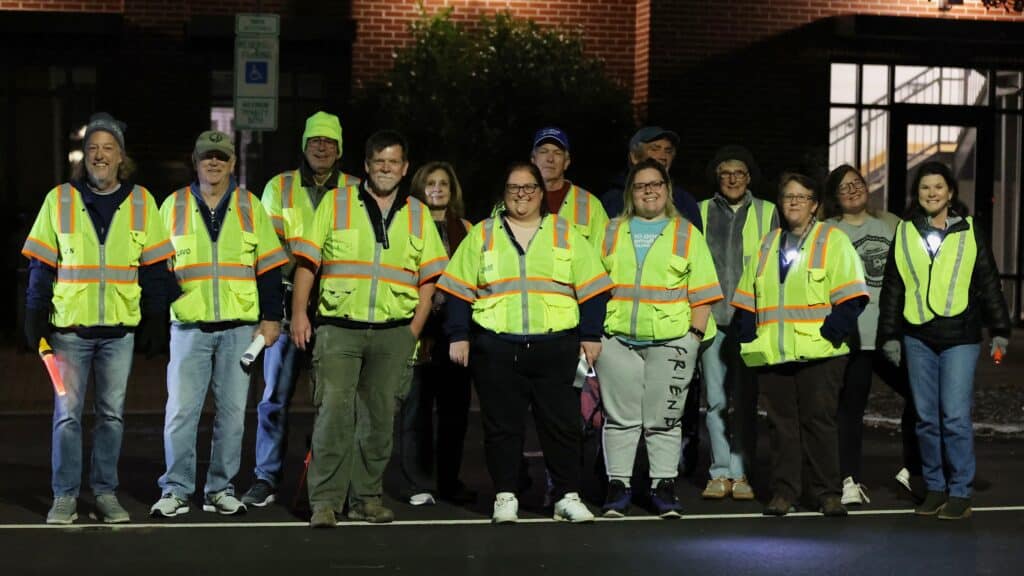 Congratulations to the Town of Mocksville on the installation of their new wayfinding signs! JMTE worked closely with Town staff to develop their Wayfinding Master Plan, to navigate NCDOT permitting, and to prepare the request for bids. Signs Etc. of Charlotte installed the first phase of signs this month. 
A compromise equals a win for everyone.
What exactly is a speed table?
Speed tables are longer than speed humps and flat-topped, with a height of 3–3.5 inches and a length of 22 feet. Vehicle operating speeds for streets with speed tables range from 25–45 mph, depending on the spacing. Speed tables may be used on collector streets and/or transit and emergency response routes.
The chart below details three commonly used traffic calming options.  JMTE staff can assist you in deciding what works best in your unique situation.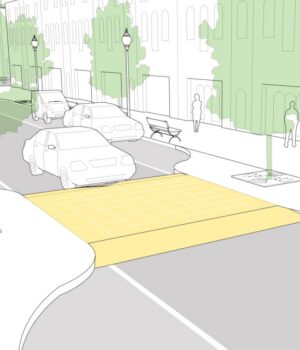 JMTE has been helping the Town of Waynesville to navigate the issues of neighborhood traffic issues and emergency services.  Through data collection, JMTE provided the Town with a plan for traffic calming on East Street. It was  agreed that East Street needed speed bumps to impede the speed of residential traffic which has become a nuisance to the local residence. However, the fire department officials voiced legitimate  concerns for the community.
"It slows emergency vehicles down when they have to come and cross those things. It delays, it's a time delay," Waynesville Fire Chief Joey Webb said.
Speed is a critical issue when responding to fires, but, otherwise, the everyday fast driving along East Street is a nuisance and a danger to residents.
"We made a compromise," Webb said.
The Town of Waynesville has agreed to Speed Tables instead of the Speed Bumps. 
​FHWA Announces Final Rule to Reduce Roadway Fatalities in Dark Conditions by Improving Visibility with Retroreflective Pavement Markings
The MUTCD, the national standard for traffic control devices used on all streets, highways, bikeways, and private roads open to public travel, currently requires that pavement markings be visible at night and that all markings on interstate highways be retroreflective but does not require a minimum level. By creating one, FHWA believes state and local transportation agencies can reduce the number of severe crashes that happen in dark, unlighted conditions and result in an annual nighttime fatality rate that is roughly three times the daytime fatality rate.
Bring your innovative ideas to a truly collaborative team built on values here at JM Teague Engineering & Planning. We are looking for a new Transportation PE or engineering technician/ intern to join our family and help us move forward in implementing client based solutions. Work on a variety of projects spanning the southeastern US while enjoying the great work/life balance here in the gateway to the Great Smoky Mountains. Contact our Human Resources department for details by emailing jon@jmteagueengineering.com or visit our website for a full job description at www.jmteagueengineering.com.