Inspiring Wonder: A Shout-Out to All Engineers
As we pass the midway point of February 2018, we figure that many of you are watching the 2018 Winter Olympics. So are we, but we're also set to enjoy National Engineers Week, which runs Feb. 18-24. In honor of that week, we encourage you to take a moment and think about what engineers have added to the world, and the activities of everyday living.
Did you know, for example, that an engineer invented the snowboard, which so many Olympians have used in such dramatic and breath-taking ways? Engineers also invented other fun stuff, like the running shoe, the Ferris Wheel and the slippery part of water slides. We wouldn't have the ability to launch and return spacecraft without engineers, nor would there be interactive televisions, virtual reality or the amazing accomplishments of bioengineering.
Neither would we have the freedom to travel as broadly and safely as we do without the accomplishments of transportation and traffic engineers, and that's where we come in. Here's a few thoughts from some of the J.M. Teague staff on why the field of engineering, especially as it relates to transportation and traffic, "inspires wonder" for them:
Mark Teague, JMTE owner and principal engineer – I was not your normal sandbox kid. I built roads like many kids, but I used paper towel rolls, aluminum cans, and jar lids to create sewer and water systems complete with man holes. I wanted to be a "highway engineer" from an early age. My favorite thing to do was conduct a resurfacing project on my sandbox road so I could get to raise the man hole covers. I even learned about the concept of super elevation while building in my sandbox.
My parents claim that I was too busy playing in my sandbox to come inside and see Neil Armstrong's "one giant leap for mankind" in 1969. This passion for building continued through high school. I entered NC State with the intent of taking the Construction Option route of the Civil Engineering Program, but after my first Traffic Engineering class, I decided that might be a better career fit. To this day, I still have a passion for roadway construction.
During college I dreamed of working for the NCDOT – which I was able to do right after graduation. I started in the North Wilkesboro area, followed by a four-year stint in Sylva, and finally a 10-year run in Asheville. During my last five or so years at NCDOT I began feeling like I had clipped wings and grew weary of not being in control of my own destiny. Hence the beginning of JMTE in 2010. 
My wonder with engineering goes beyond designs and deliverables, but rests with the idea that I am helping clients "figure things out". My favorite client is one who does not even know what they need or want – let alone how to resolve the pain. I love it when a client says, "something is broken, and I need you to figure out what it is and fix it". Often, I feel like a detective.
Over the years I have figured out that being a transportation engineer is part engineer, part psychologist, part counselor, part attorney, part public speaker, part actor, part researcher, and part planner. Simply way cool!
To partially quote The Perfect Storm, one of my favorite movies, "Ya know what? You're a traffic engineer! Is there anything better in the world?"
Jim Kellenberger, PE, Transportation Safety Engineer – At 17 years of age, I was looking after my mother, brother, and sister. I did not have the time or money to attend a four-year school as I was providing for my family. I heard about W.W. Holding Technical Institute (now Wake Technical Community College) and their Civil Engineering Technology program and decided that the cooperative education model would work for me. In reality, it was the only model that would work for me and, unfortunately, it has been all but abandoned in today's educational world.
In December 1966, I took the bus to Asheboro for my first NCDOT assignment. They provided me the earnings I needed to maintain the household and, over time, the understanding that I could make a difference in this field.
In 1985, I was given the chance to be a part of the "Highway Concepts" course that led to the first "Professional Engineers" Exam review course in 1989 that I attended. Eight years later I passed this exam and that led to my joining the National Society of Professional Engineers to support licensure of all Engineers. As things moved forward in my career, I attended more national and international conferences and was asked to speak around the country on work zone safety and pavement marking topics.
I am now a member of the American Society of Safety Professionals, the National Society of Professional Engineers, the National Committee on Uniform Traffic Control Devices, and the Transportation Research Board.
I had to have an education with an instant salary and this cooperative education engineering was the ticket. The more I got "stuck in," as they say, the more I learned and the more confidence I gained in learning and doing.
Being involved at the national and international levels of transportation for so long, sometimes you can take for granted the involvement you can have and the ways you can shape the outcomes of transportation trends. As an individual, you can make more of a difference than you think.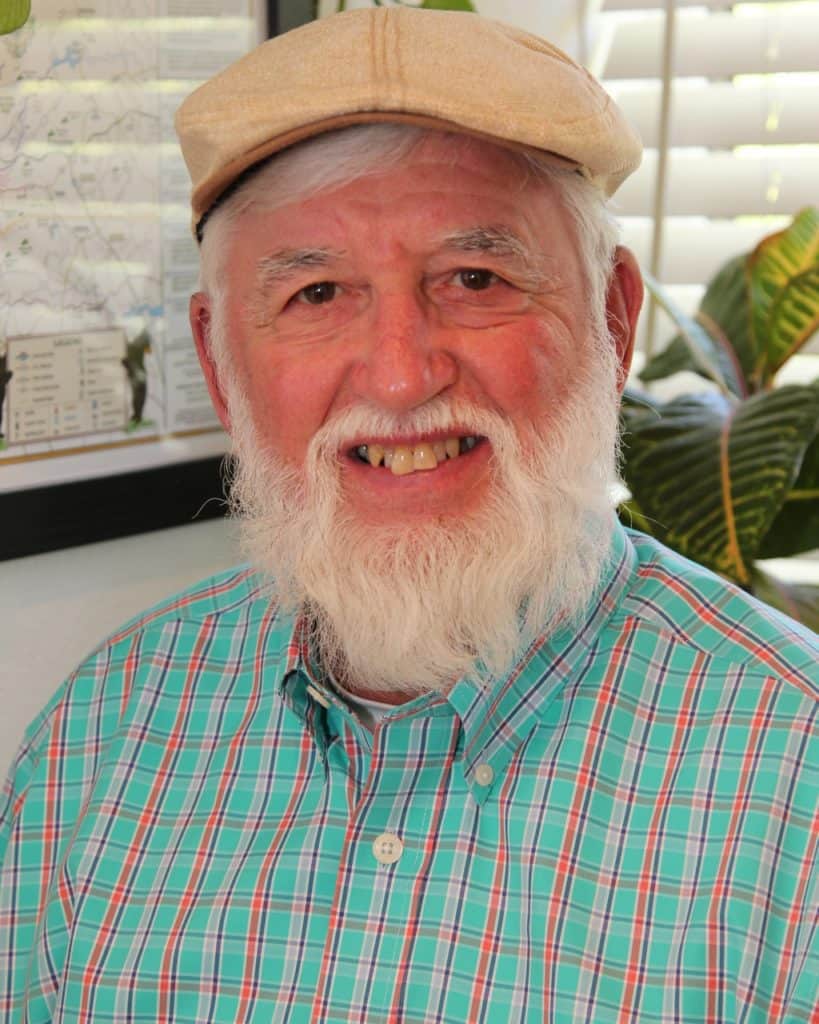 Full speed ahead, and a thankful nod to the past
So far, 2018 has started like a tidal wave at J.M. Teague Engineering and Planning. We're involved in lots of our usual winter activities, like traffic impact analysis and traffic counts; training work zone flaggers, installers and supervisors; and other data collection. We're also getting started on a new comprehensive planning project, and some exciting product testing and development work. We love the variety of work that we do because it gives our talented team of planners and engineers the opportunity to really use their diverse set of skills and experiences. But before we get too far into this new year, we wanted to look back on some of the fun and important work we did in 2017:
And the Oscar goes to ….
No, JMTE won't be up for a gold statue when the 90th Academy Awards are presented on March 4th, but we're secretly hoping that Three Billboards Outside Ebbing Missouri claims a few.
JTME had the good fortune to provide an Intermittent Traffic Control plan and other services when the movie was filming in western North Carolina. Over the years, we've had the opportunity to provide traffic analysis, traffic control plans and parking plans not only for special events and festivals, but for several Hollywood movies. They're always fun, but plenty hectic, with lots of last-minute added details changes. We enjoy getting to know members of the crew, and maybe even meeting some of the cast members.
Hey, maybe Three Billboards will claim numerous awards and one of the stars will thank JMTE during an acceptance speech! You never know.
Quality Training for Safer Work Zones
In 2017, 8,682 people throughout North Carolina were trained and certified by the JMTE Academy as Work Zone Flaggers, Installers and Supervisors. This means they are now certified to set up highway and roadway work zones using best practices and properly placed equipment to assure that travelers and work crews remain safe.
These types of trainings are offered regularly throughout the year for companies and/or individuals who need to renew their certification or get certified for the first time. For more information, view the Education and Training pages of the JMTE website, 
www.jmteagueengineering.com
.
Eyes on the sky; Crowds on the roads
On Aug. 21, 2017, record crowds flowed into the western half of the Great Smoky Mountains National Park, and many other areas across the region, to witness the sun, earth and moon align for the Great American Eclipse.
JMTE assisted NCDOT by providing traffic counts and other information to help municipalities throughout the region plan for traffic flow. State and local departments of transportation have been planning for the eclipse for more than a year.
The eclipse helped propel the park to another record-setting attendance year. The park saw a significant increase in visitation on the days leading up to the eclipse, as well as the day following the event. Park managers estimate the long weekend was the busiest period in the park's history.
JMTE was proud to have a role in helping communities prepare for this once-in-a-lifetime event. We were also darned happy to be watching it away from the traffic at the home of one of our staff members!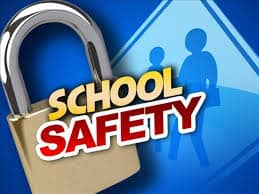 Improving school traffic safety
One of the many important safety projects we were involved in last year was helping Cherokee Central Schools conduct a traffic safety assessment of the morning student drop-off in the elementary and middle school drop-off areas.
We conducted a site visit and analysis of safety concerns, and provided a preliminary report with several immediate recommendations, followed by a final report with intermediate and long-term solutions for advancing student safety.
 While specific numbers are hard to find, school safety experts suggest that as many as 100 children are injured annually in traffic accidents that occur in school zones. JMTE is proud to assist any school and community in assessing traffic safety on your campus, so that your students can go to and from school safely every day.
For more information, contact JTME at 828-456-8383 (Waynesville, NC office) or 865-661-2810 (Knoxville, TN).
Preparing for World Equestrian Games
In 2017, JMTE began working with Polk County's Tryon International Equestrian Center to provide multiple services for what promises to be one of the largest sporting events in North Carolina history – the Federation Equestre Internationale (FEI) World Equestrian Games (FEI WEG), coming in September.
Members of our engineering and planning staff are involved in providing general transportation services and we're also serving as a liaison between the Equestrian Center (TIEC) and the N.C. Dept. of Transportation. In addition, we are providing multiple traffic impact analysis and detailed facility map designs.
More than 500,000 spectators are expected for the 14-day event, which runs Sept. 10-23, 2018, and the economic impact of the Games is expected to top $400 million. Held every four years, equestrian enthusiasts from over 70 countries travel to WEG host cities to cheer on athletes from their native countries, much like the Olympic Games.
We want to thank our clients and colleagues for some wonderful adventures in 2017. We look forward to continuing to work with you throughout the new year!
Alternative uses for Powell Bill funds
Since October 2017, most NC cities and towns have received their annual allotment of State Street Aid, or Powell Bill funds, as they're more commonly known. This allotment from the N.C. Dept. of Transportation is most commonly used to assist with the maintenance, repair, construction and widening of streets within the city or town limits, but the funds have many other potential uses.
J.M. Teague Engineering and Planning has a long history of assisting local governments with Powell Bill Fund planning and engineering. As city and town managers and staff begin planning for your 2018-19 Fiscal Year budgets, it may be worthwhile to take a fresh look at the additional ways the funds can be used.
That includes:
The planning, construction, and maintenance of bikeways, greenways, and sidewalks within the municipal limits or within the area of any metropolitan planning organization or rural planning organization.
Transportation Improvement Projects – N.C.G.S. 136-41.4 (effective October 1, 2007) provides municipalities with an option to use some or all its Powell Bill allocation for Transportation Improvement Projects (TIPs) currently on the approved project list within the municipality's limits or within the area of any metropolitan planning organization or rural planning organization.
Traffic control purposes, including the purchase and maintenance of traffic control devices and traffic signs and other equipment necessary for proper traffic control;
Engineering, surveying, and other expenses incurred in qualifying for Powell Bill Funds providing the data is used as basic information for the construction and maintenance of streets; and
 Necessary legal expenses incurred in street improvement programs.
The JMTE Planning staff is qualified and experienced in helping local governments make the most of these funds, so contact us today for a consultation. And, as always, our Engineering staff is available to help you prepare and submit your required annual Powell Bill maps and mileage updates to NCDOT before the July deadline.
Historical Note – This fund is named for Julius K. Powell, a former state senator and mayor of Whiteville, who was the primary sponsor of the 1951 bill that led to the creation of the fund. The first allocation of Powell Bill funds was for $4.5 million and was distributed to 386 cities and towns. The most recent distribution was for $146.7 million and was distributed to more than 500 cities and towns.
Thank you, Haywood Chamber!
From left: JMTE staff members Josh Freeman; Jim Kellenberger; Kenny Armstrong; Candace Hladick; Mark Teague; Wes Stokes; Haywood Chamber member Steve McNeil, Chair, Business and Economics Committee; Patience Stepp; and Denise Teague
J.M. Teague Engineering and Planning would like to thank the members of the Haywood County Chamber of Commerce's Business and Economic Development Committee for recognizing us as the Business of the Month for February 2018.
Businesses are selected for this honor based on several criteria, including:
The company is considered successful by peers
Sales or profit growth; Expanding the number of employees
Outstanding public service contribution
Implementing sustainable and green business practices
We are proud to be an active part of our local chamber of commerce and we appreciate all they do to encourage and promote business development and economic growth in our home community!