Festival, event season is almost here!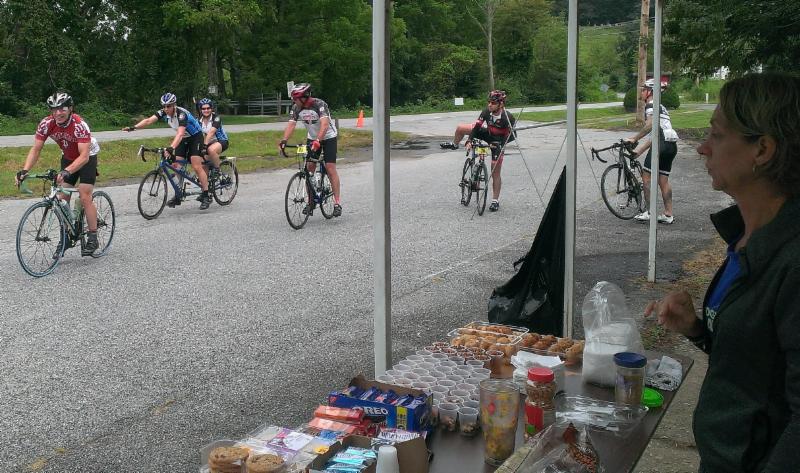 Proper traffic planning for vehicles, pedestrians is a key to success.
With festival season approaching, event organizers across the nation are putting their plans together in hopes of drawing record crowds for days of music, food and fun. Don't forget to consider traffic flow while you're planning.
Festivals and other special events cause traffic congestion and unexpected delays to visiting and local travelers. Unlike traffic delays during morning and evening rush hours, special events can significantly affect movement for several hours straight. This can be a real problem in rural areas, where alternative routes may not exist. In addition, without proper preparation for both vehicular and pedestrian movement, safety is a major concern for event attendees and local residents alike.
J.M. Teague Engineering and Planning (JMTE) can help event organizers mitigate the risks associated with traffic flow to special events. Our portfolio includes everything from helping local officials prepare for thousands of people coming in for a multi-day event to events that last just a few hours. We provide a range of services to event organizers, such as temporary traffic control plans and traffic management services; event layout, including plans for ingress and egress; parking and crowd control assistance; and coordination and compliance with local governments and law enforcement.
In addition, we have partnerships with reliable firms that offer equipment rental, delivery and installation (barricades, cones, message boards and more); traffic counts; and marketing and promotional services for your event. We can provide a package of services or individual services tailored to your specific needs and budget.
It's no secret that successful special events can enhance the image of a community. With JMTE handling traffic planning and more, you are committing to providing a safe, efficient, and convenient environment for your vendors, attendees and local residents alike. Make your community's events are memorable for all the reasons they should be.
For more information about our Event Operations and Logistics services, contact Dave Gildersleeve, JMTE Business Developer, 828.456.8383 or 
daveg@jmteagueengineering.com
. 
At right and below, Jim Kellenberger works his grill, promoting good food and safety awareness. He prepares about 10 meals a year for various groups. To date, he estimates he's raised nearly $10,000 through his efforts.
How a snow storm created a volunteer's mission.
On the last Thursday in April, JMTE's Jim Kellenberger left his home in Oriental, NC and headed to Greenville, NC, where he set up his big grill and cooked his famous "eco-friendly NC barbecue" for the annual meeting of Sound Rivers Inc., a private nonprofit group that guards the health and natural beauty of the Neuse and Tar-Pamlico River Basins.
On Sunday, Jim was back home attending a dedication service for a Community Labyrinth, a project of Oriental United Methodist Church. As a fundraiser for this project two years ago, Jim smoked salmon on his grill. The salmon plates, combined with an evening of jazz saxophone, raised about $5,000.
As the lead instructor for the JMTE Academy, Jim keeps a frenetic schedule holding work zone certification and safety trainings throughout North Carolina and neighboring states. But that doesn't mean he puts volunteering on the shelf for a while and gets back to it when he's not busy. The way he sees it, he's making up for lost time.
"I wish I could say I've been volunteering all of my life, but I haven't," he said. "I'm trying to make up for that now."
Jim's desire to do more to help people awakened when he was working for the NC Department of Transportation and a winter storm dropped 23 inches of snow on Wake County in 2000. While NCDOT had always promoted volunteering, the storm, which closed their offices for 10 days, opened his eyes to community needs in a way that his other activities hadn't.
"I had done a few volunteer things, but they seemed like they were more about meetings, not substance," Jim said. "When the storm hit, there were work crews who had pretty much spent 72-96 hours straight pushing snow. All the fast food places were closed, so they pretty much had nothing to eat during that time. I decided then that if I could ever do anything to change that, I would."
When Jim retired from NCDOT in 2005, people wanted to know what they could get him as a retirement gift, so he asked for money to go toward a grill so he could feed DOT workers during storms. But he didn't stop there. He also began delivering Meals on Wheels in Raleigh and served on the MOW board there for 12 years. And he started taking his grill on the road.
Jim figures he's cooked about 100-150 meals since 2006, raising as much money as he can and giving it all away. The food is usually served with a passionate message about work place and work zone safety. He has no plans to stop any time soon.
"I feel like this is what I'm supposed to be doing," he said.
JMTE celebrates National Volunteer Month
"Wherever you turn, you can find someone who needs you." Albert Schweitzer
(at right, JMTE staff members and other help build a Habitat home in Haywood County)
Every year, JMTE staffers donate their time and money to a variety of charities, nonprofits and community groups. Following is a partial list of past and present organizations:
Five Points Neighborhood Association, Asheville, NC
Haywood County Apple Harvest Festival volunteer
City of Asheville Greenway Committee
Girl Scouts USA
Relay for Life
Uganda child sponsorship through Child Fund International
Blue Ridge Breakaway
Folkmoot International Festival
Boylan Heights Historic Neighborhood Association, Raleigh, NC
Pamlico Partnership for Children
Meals on Wheels
Boys and Girls Clubs
Gateway to the Smokies Half Marathon & Four Miler
Haywood County Toys for Tots
Literacy Council of Buncombe County
Friends of the Library
Haywood County Animal Shelter
The Open Door of Haywood County
JMTE presents Canton bike, ped plan
On March 28th, JMTE Transportation Planner Kenny Armstrong presented the Board of Aldermen for the Town of Canton with a Comprehensive Bicycle and Pedestrian Plan for review and approval.
Working in conjunction with the NC Department of Transportation, JMTE partnered with Chipley Consulting to create the plan, which recommends infrastructure improvement projects and lists short- and long-term action items that will help create a blueprint to enable a variety of transportation options for residents and visitors.
As part of putting the plan together, we created a variety of community involvement efforts that included biking and walking through town, observed the behavior of pedestrians and making preliminary recommendations for key corridors and intersections. The final list of project recommendations includes intersection improvement ideas, greenway and trail projects, locations for bike lane and shared lane marking prioritization, and numerous sidewalk opportunities, such as improving existing lengths and adding new sections.
Let JMTE help with Powell Bill maps, planning
The deadline is approaching for North Carolina municipalities to meet the annual requirements for the State Street Aid (Powell Bill) program and JMTE can help.
Established in 1951, the Powell Bill program requires each municipality to demonstrate its eligibility annually by submitting a Certified Statement, Street Listing and a Certified Powell Bill Map to the NC Department of Transportation. The map must show if changes have been made to the municipalities' corporate limits or if the mileage has changed. In addition, each municipality is statutorily required to submit a financial statement of expenditures and revenues and for the preceding fiscal year.
JMTE has a long history of assisting local governments with Powell Bill Fund planning and mapping. Our work starts with an onsite review of all municipality owned and Powell Bill eligible roadways. The review will include verification of roadway ownership, street name, width, length and type (paved, gravel). An updated Powell Bill map and certified statement will be completed and sealed by a Professional Engineer for submission to the North Carolina Partner Connect website by the municipality.
The updated Powell Bill maps can be submitted to NCDOT from July 1 to July 21. For more information, contact JMTE at 828.452.8383 or 
admin@jmteagueengineering.com
.