JMTE is busily helping communities with their Traffic Calming & Pavement Condition Surveys... We can help you too! Talk about been there done that, we ARE experts in the field.
The Town Of Rutherfordton, NC 2021 Pavement Condition Survey
Rutherfordton's Powell Bill Map includes 31.93 miles of paved roads. Our rating team drove each paved public street in Rutherfordton and assessed its condition using the North Carolina Department of Transportation's Pavement Condition Survey Manual. Our team also noted other conditions such as drainage issues, safety issues (e.g., missing or obscured stop signs), and inconsistencies between the Powell Bill maps and the street signs. 
J.M. Teague Engineering & Planning is happy to help facilitate this new project for Waynesville.
Waynesville Traffic Calming
Residents on three streets in Waynesville are hoping to see some relief this fall from drivers speeding and cutting through their neighborhoods.
The Town will spend $50,400 to install four-speed tables on Hendrix Street, as well as two-speed humps on Auburn Road between Burke and South Main streets and three-speed humps on Ninevah Road between South Main Street and Country Club Drive. The roadway infrastructure is designed to slow down drivers and will be installed as part of the town's fall paving schedule, according to Assistant Town Manager Jesse Fowler.
The three streets are the first approved for such traffic calming measures through a program Town officials adopted in 2020.
A simple way to avoid litigation is to be prepared!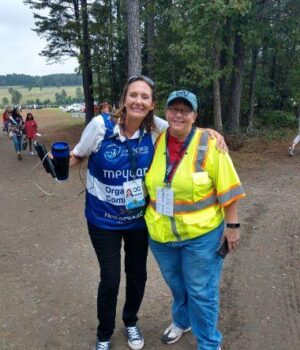 JMTE's experience, one of many!
Tryon Equestrian Center 2018 World Equestrian Games
One of the premier events of the 2018 World Equestrian Games was a 100-mile horse race along dozens of state and county roads in North Carolina and South Carolina. JMTE was responsible for planning, developing, and implementing a transportation management plan for 29 different roadways to accommodate equestrian use and crossings. The traffic management plan was required by the local County Sheriff Department as well as the North Carolina Department of Transportation (NCDOT). The event duration was approximately 8 hours and included about 200 horses, spread out among several different stages. The traffic management plan consisted of 13 changeable message boards, over 200 advanced warning signs, hundreds of cones, over 40 Type III barricades, 2 Highway Advisory Radios, and several road closures including road diversions and detours. The plan originally called for 200 volunteers to monitor and direct traffic, JMTE prepared an extensive training module to "certify" each volunteer in proper traffic management techniques in accordance with the North Carolina Department of Transportation (NCDOT)
Purpose, Design, and Implementation of an Effective Transportation Management Plan.
There are several manuals, guides, and research material available that relate to transportation management planning, some of which are government-produced or sanctioned. Woven throughout these manuals is a common thread and message that transportation management plans are important for all stakeholders including event participants, event spectators, local businesses, government officials, local residents, and the general traveling public that may not be associated or interested in the event. Recognizing the importance of an effective Transportation Management Plan, many local, regional, and state governments have adopted special event policies and guidelines that regulate these events – specifically regarding traffic management and control.
Many states' DOT (Department of Transportation) clearly states in their special events literature their desire to assist local government with special event planning. Their documents also reiterate that transportation management plans are for all road users.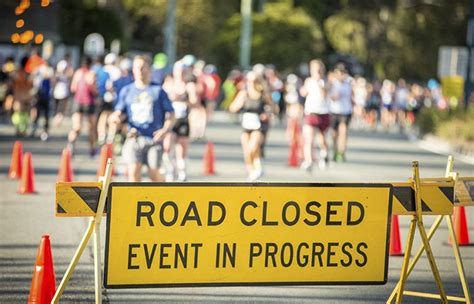 Time for another Give Away – click below to enter
Perfect for anyone interested in why transportation systems work – and fail to work – the way they do, Confessions of a Recovering Engineer is a fascinating insider's peek behind the scenes of America's transportation systems.
In Confessions of a Recovering Engineer: Transportation for a Strong Town, renowned speaker and author of Strong Towns Charles L. Marohn Jr. delivers an accessible and engaging exploration of America's transportation system, laying bare the reasons why it no longer works as it once did, and how to modernize transportation to better serve local communities. You'll discover real-world examples of poor design choices and how those choices have dramatic and tragic effects on the lives of the people who use them. You'll also find case studies and examples of design improvements that have revitalized communities and improved safety. This important book shows you:
·        The values of the transportation professions, how they are applied in the design process, and how those priorities differ from those of the public.
·        How the standard approach to transportation ensures the maximum amount of traffic congestion possible is created each day, and how to fight that congestion on a budget.
·        Bottom-up techniques for spending less and getting higher returns on transportation projects, all while improving quality of life for residents.
Please click below to submit your Name and mailing address to Kenny Armstrong AICP, CZO
Open Work Zone Safety Supervisor Class
When: October 20-21, 2001
Where: Hampton Inn
196 NC Hwy 801 N
Bermuda Run, NC
JMTE has openings for your Work Zone Safety training needs. If you would like to attend this class, please contact Mark Blanton our instructor directly at 919-413-4004 or 
Mark Blanton's email