JMTE Testimonials
"Mark and his team exceeded my expectations on a roadway defect case. They are friendly, affordable, and perform quality work. I highly recommend them."
– Justin Day, Attorney, Greg Coleman Law, Knoxville, TN
YOU PEOPLE KICKED APPLE BUTT! 
 As is our practice, your Chamber Staff visited as many vendors as possible throughout the day on this most gorgeous past Saturday…It was an intense couple of hours, but your efforts made such a difference.  That said, the load-in process would not have been as successful if our other crew had not beautifully and precisely marked off the street the night before.  Many thanks to our friends at J.M. Teague Engineering who spent countless hours evaluating traffic patterns, booth configurations, safety concerns and much more, to make this festival successful.
The 2016 Apple Harvest Festival has officially been declared the best one yet!  
Thank you,
Your Chamber Staff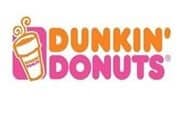 "I just wanted to…express my appreciation for your diligent work in completing this project. I have received many positive comments from our community about the completed site and you should be proud to know that our department considers this an example of what a responsible parking and landscape design can be."
– Jackson County Planning Department, Western North Carolina
"It is a great tool!"
– Town of Rutherfordton, in response to the firm's original Sidewalk Condition Survey.
This type of study was established by JMTE with research into other surveys performed by transportation specialists across the country. Points are collected and assigned to various segments of sidewalk based on observed and measured sidewalk distresses, the presence and design of wheelchair ramps, and the sidewalk widths.
"Your team for this program was very impressive. Actually, the committee had quite a discussion on J.M. Teague and his affiliation to NC DOT which was a major plus in your direction."
-City of Lexington, NC
Thank you for all your hard work. You and your company have been a great blessing to us.
Thanks,
Scott Crawford
Biltmore Baptist Church – January 2015